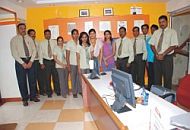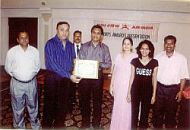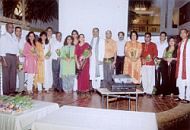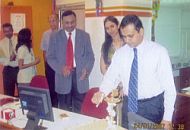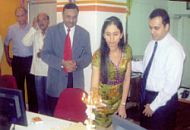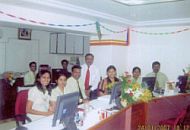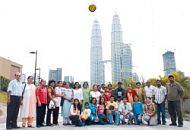 VS DEMPO HOLDINGS PVT. LTD. are the oldest- IATA accredited Goan travel agents, operating since 1961. As a fast growing travel solutions provider in the region serving in both the corporate and leisure business segments, we boast of a growing clientele and enjoy the trust of most airlines operating in Goa.
At VS DEMPO HOLDINGS PVT. LTD. a client gets the highest standard of service in the industry, regardless of her budget, regardless of the volume of business that he brings.
Our unique local positioning combined with the presence of an enviable range of partners in the industry means that your every need is met with the solicitousness that it deserves. Corporate traveller, leisure holiday maker, journey passenger, or tour package voyager – at VS DEMPO HOLDINGS PVT. LTD. YOU come first, in line with our philosophy that customer is monarch.
We at VS DEMPO HOLDINGS PVT. LTD. have a Holiday department set up specially to harness our expertise in planning and enabling hassle-free, memorable holidays, domestic and overseas.
Our worldwide network of travel associates enables us to offer a comprehensive range of products and services including world – wide hotel reservations, car rentals, cruises, conferences, inbound and outbound tours for both individuals and group travel programmes, passport and visa services, and travel insurance.
Corporate customers enjoy a special facility with us – The VS DEMPO HOLDINGS PVT. LTD. 'After Office Hours' facility, on offer outside working hours, over weekends and through holiday closures.
A people team enjoying a right mix of experience (from 7 to 25 years) and youth (fresh travel-trained pass-outs) is always at hand to serve you, a mix ensured by employee loyalty and the desire to excel by pleasing the customer.
VS DEMPO HOLDINGS PVT. LTD. commit to utilise their resources and their relations with travel industry players to optimising your travel expenditure leading to maximising your travel experience!

The Dempo Group of Companies pioneered industrialisation in Goa in 1961 after the State's integration into India. The Dempo family, promoters of the Group's businesses, has a three- century long history of trading behind it and as long a history of social responsibility.
With the discovery of iron ore deposits in Goa in the 1940s, Dempo ventured into iron ore mining, processing and export, becoming in six decades, a creditable supplier to a number of steel mills in Japan and China. The Group also made forays into allied businesses such as shipbuilding, and pig iron manufacture, besides diversifying into calcined petroleum coke, the media business, breakfast foods, and the travel trade. In addition to its Goa mining operations, Dempo extended its reach upcountry- into South Maharashtra, in the course of its plans to expand its mining interests geographically.
With the aim of entering the commodities business overseas, the Group took the strategic step of hiving off its Goa mining businesses in June 2009. The Dempo Group at present is exploring overseas prospects in mining upcountry and overseas, and is establishing a green-field venture into petroleum coke calcination in China, following the acquisition of a large functioning shipbuilding business up the western coast in Bhavnagar, Gujarat.
The Dempo Group's social responsibility in the seventy years or so since it began its industrialising endeavours has four main facets, the common thread between the four being an enduring relationship with Goa and Goans. These aspects are educational, sporting, corporate, and cultural. In the course of its pursuits it has set up a number of entities (a foundation and a trust among these), special purpose vehicles or schemes to establish, administer and deliver its philanthropic initiatives to communities across Goa.
The Group is headquartered at Panaji in Goa and its India-based offices are located in New Delhi, Mumbai, and Bengaluru, besides which its plants/facilities are situated in Bilaspur, Paradip, Bhavnagar and Karnataka. A project in Hebei Province, China and a presence in Singapore are its overseas bases. The Parent Company is V S Dempo Holdings Pvt. Ltd and among its subsidiaries and other concerns are:-
DEMPO INDUSTRIES PVT. LTD. (NAVHIND PAPERS & PUBLICATIONS)
DEMPO SHIPBUILDING & ENGINEERING PVT. LTD.
MODEST INFRASTUCTURE LIMITED
V.S. DEMPO MINING CORPORATION PVT. LTD.
GOA CARBON LTD.
GCL GLOBAL RESOURCES SGP PTE. LIMITED, SINGAPORE
APARANT IRON AND STEEL PVT. LTD.
MARMAGOA SHIPPING & STEVEDORING CO. PVT. LTD.
HINDUSTAN FOODS LTD.
DEMPO PROPERTIES & INVESTMENTS PVT. LTD.
DEMPO SPORTS CLUB PVT. LTD.
GOA MEDICAL RESEARCH PVT. LTD.
DEMPO CHARITIES TRUST
VASANTRAO DEMPO EDUCATION & RESEARCH FOUNDATION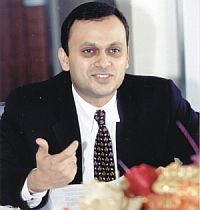 I welcome the step being taken by VS DEMPO HOLDINGS PVT. LTD. in making its presence felt in web space. With travel getting more globalised, more digitised, and more customised, it was a natural development to have an address which is all our own, offering the very best options in the travel trade to an increasingly discerning customer. Let me offer you, then, the warmest of welcomes to this, a facet of the unique world of Dempo. It is my hope that each visit which you make to our site leaves you with a feeling of enrichment, marked by the special feel of the Dempo hospitality.
VS DEMPO HOLDINGS PVT. LTD. began half a century ago, no less, in the avatar of a division, the "Travel Division" of V. S. Dempo & Co. Pvt. Ltd, the Group's flagship then. We were the first Goan agency to be accredited to IATA following the Liberation of Goa. We mainly catered to the extensive in-house travel requirements of the Group then. Having corporatised ourselves some time ago, we are second to none in providing the entire range of travel and allied services, winning laurels from our airline associates and the loyalty of a growing number of individual and corporate clients, in the process.
Booking of passages, managing tours including niche tours, money changing, passport and visa services, travel insurance, hotel and taxi bookings – VS DEMPO HOLDINGS PVT. LTD. has it all, and does it all.
I am proud and delighted by the initiative VS DEMPO HOLDINGS PVT. LTD. has now taken, probably unique to Goa, in presenting its own Domestic and International Holiday Tour Packages to the travelling public. The initial response of our customers, who come first in our scheme of things, has been gratifying to observe. The Holiday packages have been specially designed to be as pleasurable as affordable, and are certain to open new vistas for the travelling public ever eager to explore newer options.
I am confident that our highly professional and immensely hospitable people at VS DEMPO HOLDINGS PVT. LTD. shall spare no effort on your behalf in ensuring travel solutions that would go on to figure among the memorable milestones of your life.
The guest ranks high in Indian tradition which is echoed in the Goan way of life. You, in your capacity as our honoured guest, are welcome to come and re-visit our address and make the most of what VS DEMPO HOLDINGS PVT. LTD. can offer!
Cordially,

Shrinivas V.Dempo
Chairman, Dempo Group
We at VS DEMPO HOLDINGS PVT. LTD. cater to our public and corporate clients who come from diverse sectors offering them customized options to their travel need in a creative yet professional manner.
We believe that team work coupled with creative and innovative thinking and high levels of professionalism can help set up a perfect stage for providing ultimate customer satisfaction.
Celebrate life with VS DEMPO HOLDINGS PVT. LTD. Tour.